Imagine this: You're a farmer living 100 – 200 years ago without the luxuries of chainsaws, saw mills, transportation, etc. You've got an axe, a mule, a friend, and a barn that needs to be built. You need square beams and posts to frame this barn. In order to square up your beams as "easily" and as much as possible, you have to walk into the woods, cut down a tree, have your mule drag the log to a clearing, and then chop off the sides of this round log (by hand) so you can square it up to work with it. If you're lucky (and a beast of a human), it might take you a week to get all the timbers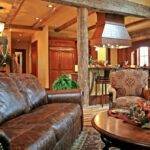 Supports and framing for old barns, buildings and structures... you'd need to frame your barn (and another two weeks to recover).
Fast forward 200 years and your beautiful timbers can be re-used in building and design projects all over the country.  Aren't you glad someone else did all that grunt work for you?
1. Reclaimed Timber Beams & Reclaimed Wood Posts
Whether Structural or non-structural, reclaimed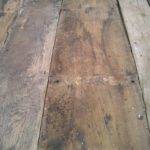 Found and rescued from an unused source. More timbers can bring unmatched character to your post and beam or timber frame designs.
Need a conversation starter?
Nothing gets your guests talking like timber frame or post and beam accents and veneers in a modern or rustic chic home.
Want to do your part for the environment?
Using reclaimed timbers in your home, you'll be saving trees and cleaning up the forest.
Trying to add a touch of history and beauty?
You can really create an outstanding look with reclaimed timber beams placed tastefully throughout your home.
Start thinking about reclaimed timbers.
2. Mantels
One of the more common but classic applications is this recalimed timber fireplace accessory.
Have a friend or neighbor with a reclaimed timber mantel? Not to worry. Each piece is unique in appearance and story.
Mantelpieces are created with our custom timber veneers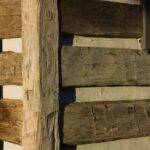 and are an easy upgrade to incorporate on almost any hearth.
You can really make a lasting impression with custom timber veneers.
3. Bar Tops and Benches
Take a load off or rest your elbows on a piece of American history. Cut your timber to your desired dimensions for a killer looking bar top, bench or stool. Worried about spilling something? There are a number of water proofing and sealant options available. Here are a couple we recommend:
Cabot Australian Timber Oil
Waterlox
4. Window and Door Headers
Give your entry way and windows a bold makeover with these beautiful hand hewn accents.
They can be featured above the door, above or below the window or wherever you need to add dimension to your entry ways and openings.
5. Stair Treads
Father time has made these timbers durable and strong enough for almost any imaginable idea you might have for your project.
How cool would it be to walk up to the second floor on slices of reclaimed timber?
A great way to add character
In reclaimed + old-growth wood referring to the ring pattern... stability and style to an otherwise ordinary safety feature!
6. Shelves
The open shelving in kitchen layouts has gained traction in todays design trends.
You could add a little more to this look by using timbers as shelving for your dinnerware.
This is a popular selection in beach houses and water front properties!
7. Box Beams
Existing Structural posts and beams are hard to hide if they don't add any character to your home, office, or business.
Try going in the other direction and make them stand out! Wrap those posts and beams with some timber veneers.
The following phrase is a bit cliché' (what isn't nowadays?): You're only limited by your imagination.
There are a plethora of opportunities to break the mold with your design ideas using reclaimed timbers.
Forget the "rules" and come up with your own unique applications