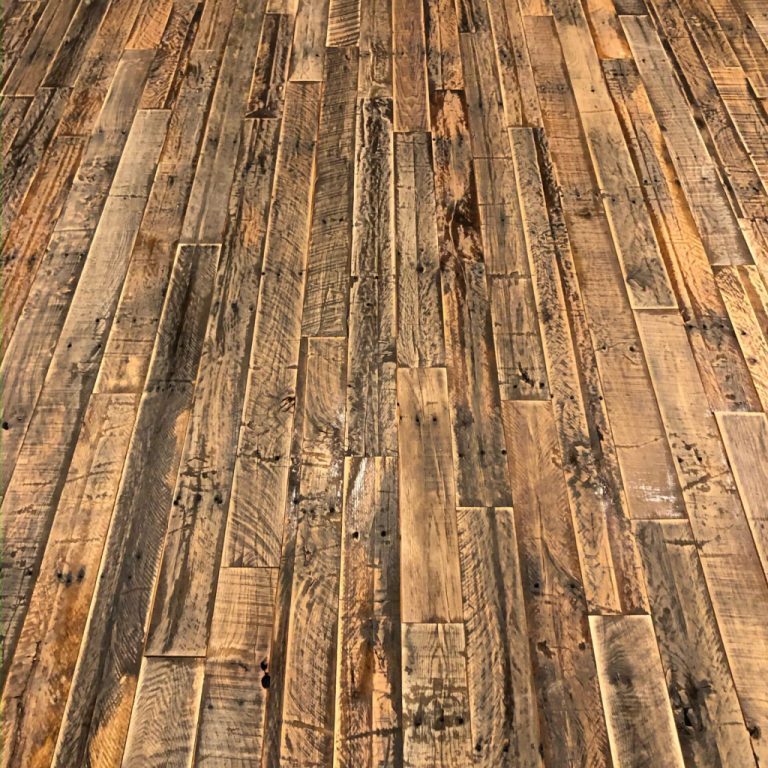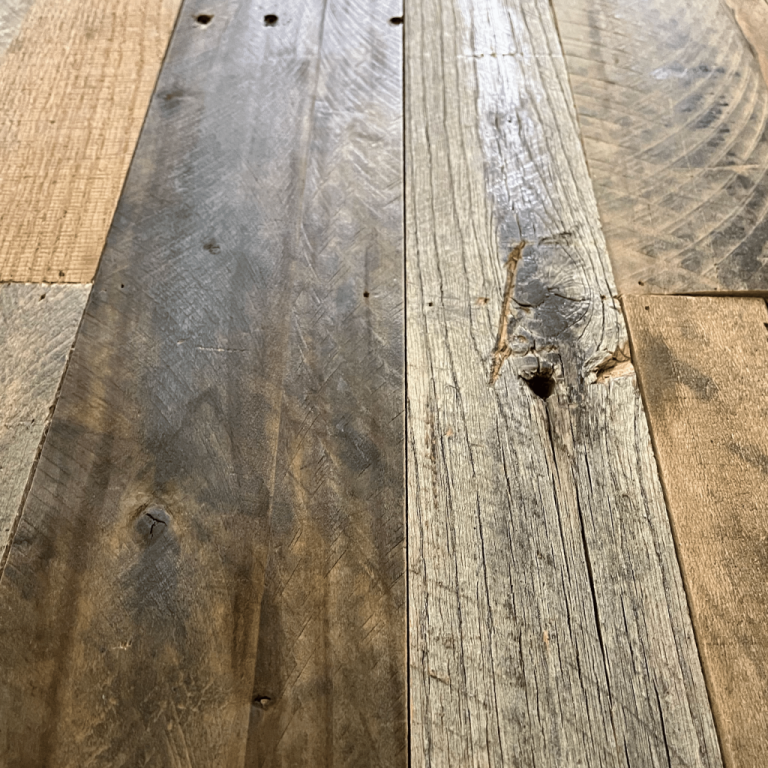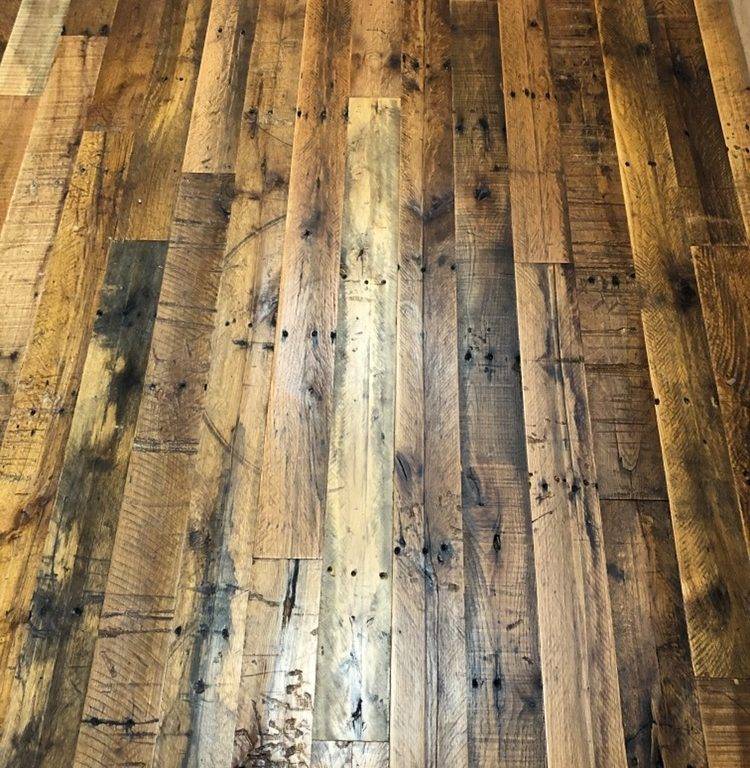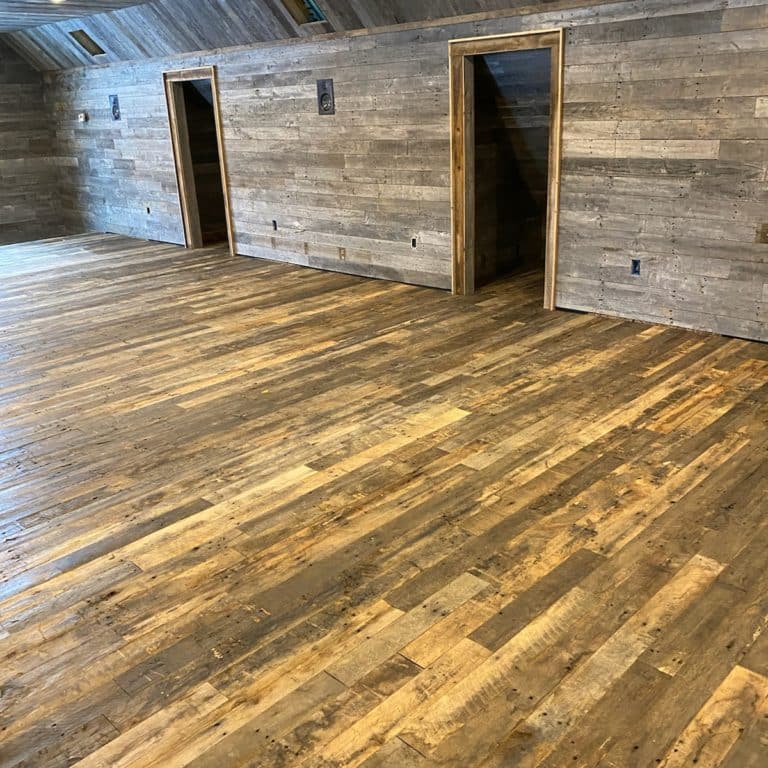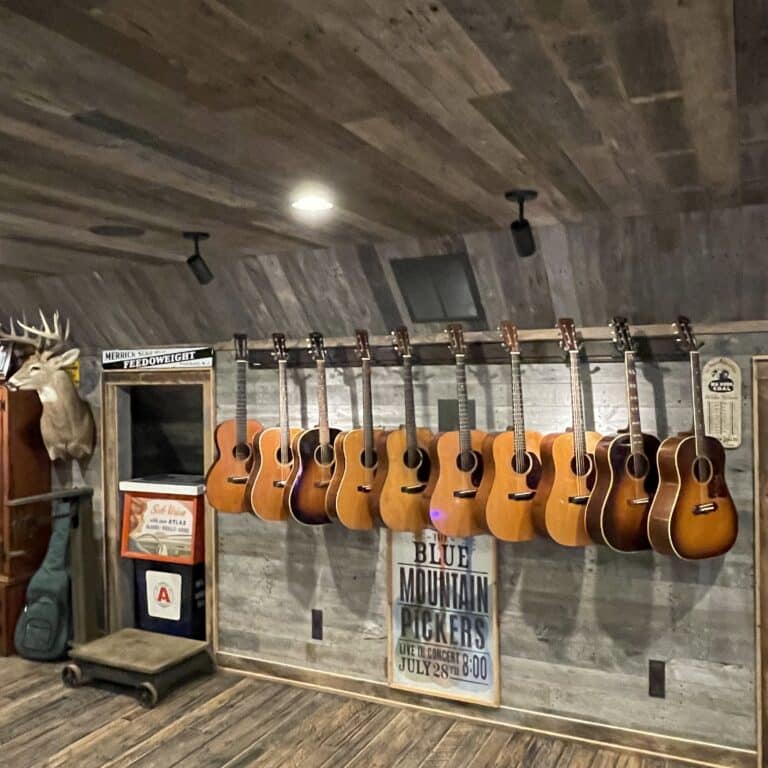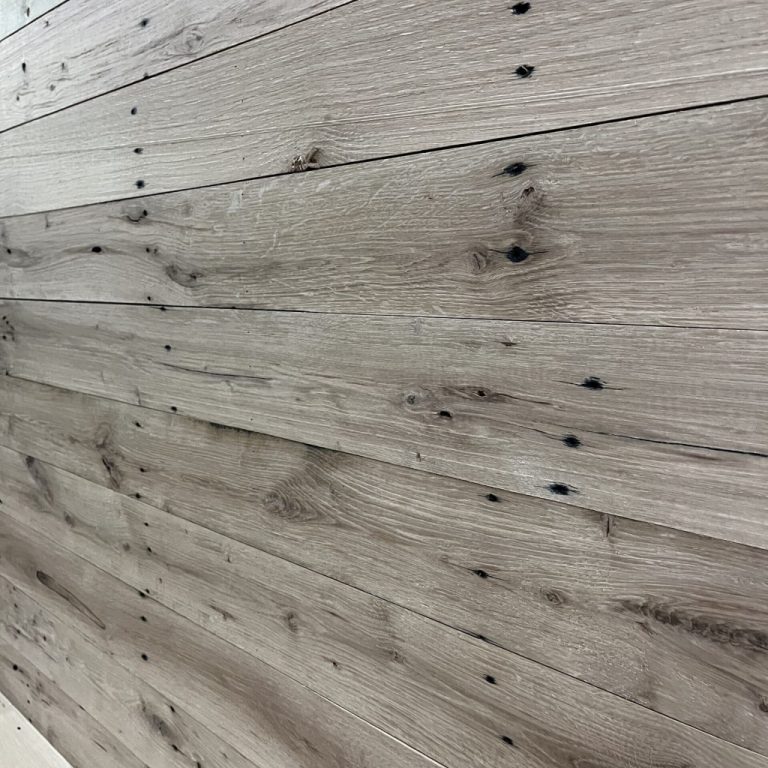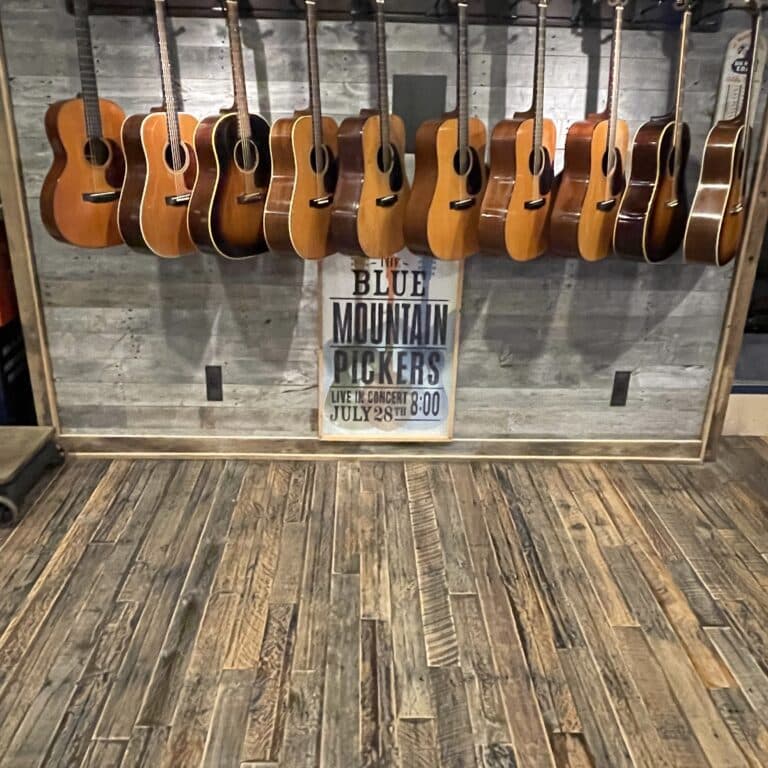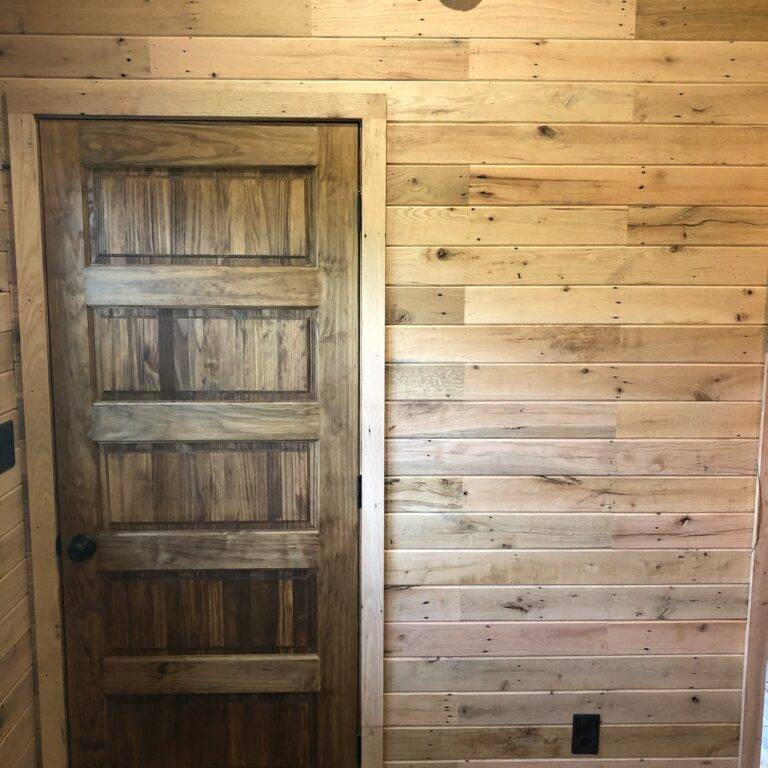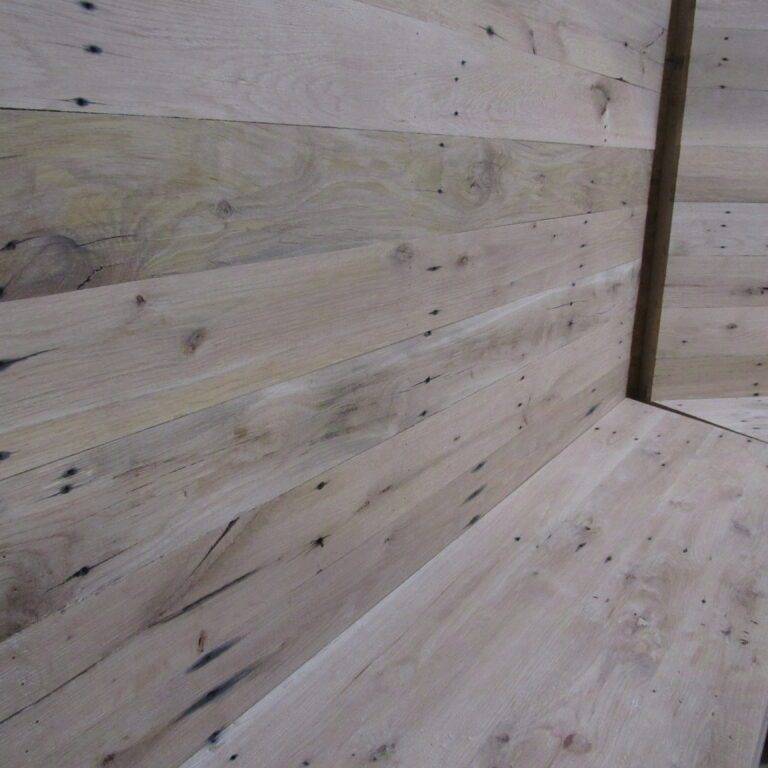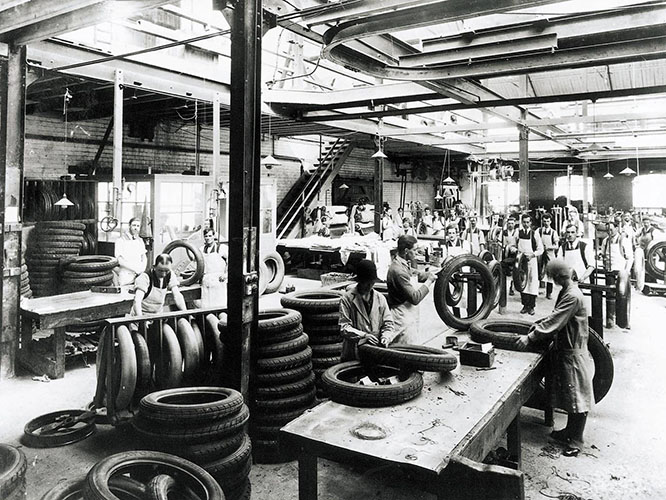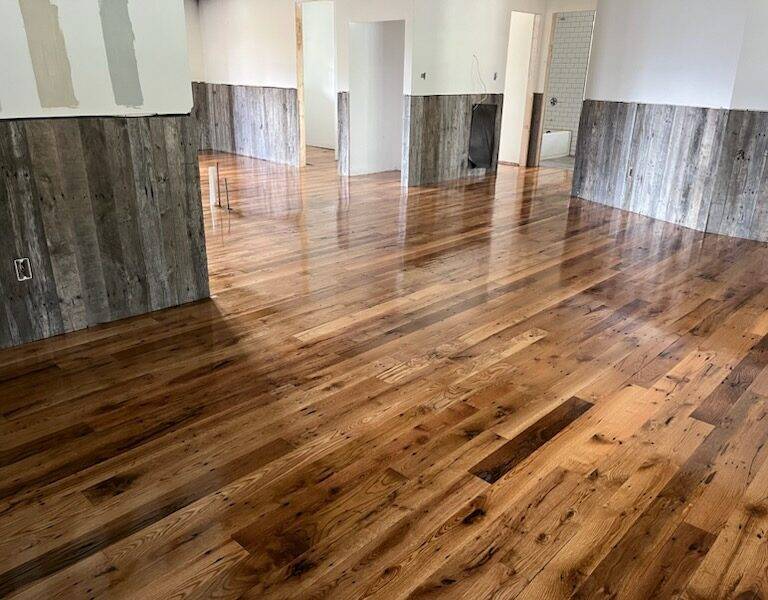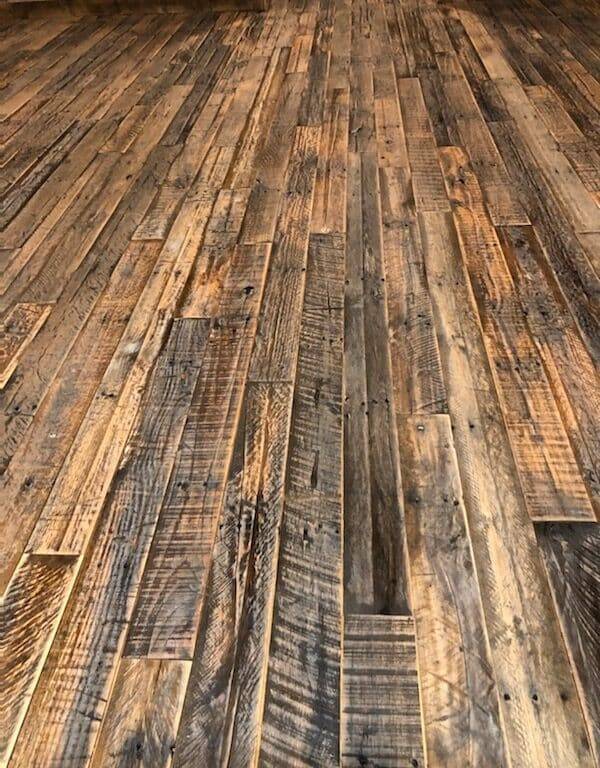 "We're Making History…Again!"® with our RadialWood™ Collection! Our Reclaimed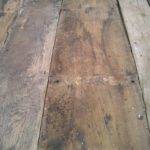 Found and rescued from an unused source. More RadialWood™ Collection has a strong American history of supporting millions of American families for 4 or more decades.  RadialWood™ planks were harvested from World War II shipping crates that transported supplies around the world. These historical planks were used for over 70 years and were branded by their daily use that you will not be able to match anywhere else.  Our unique RadialWood™ Collection can be customized for flooring, ceilings, walls, and railings.
This collection of the wood consists of mixed species, all out of refurbished wood, making it a great choice for the Eco-Friendly minded consumer. If you're looking for beautiful wood, at an affordable cost, that is also Eco-Friendly….then our RadialWood™ Collection is perfect for you!